Who is Liam Alexander Colman?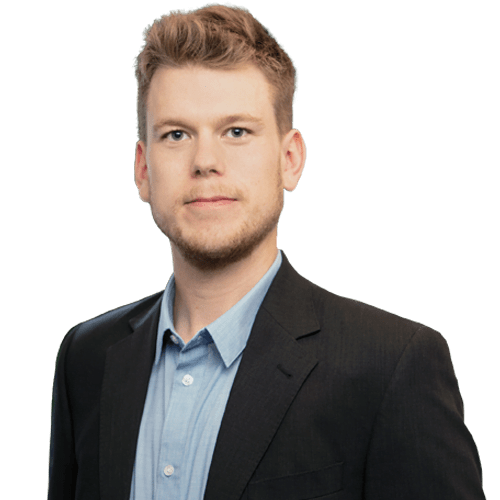 I am a simple man with a passion for photography. Born and raised in the valleys of the Swiss Rheintal and still finding it hard to escape, I spend most of my free time photographing the great outdoors. I am privileged to live in an area with diverse outdoors and drastic changes during all four seasons.
After a youth obsessed with everything digital and seriously lacking non-artificial light I started appreciating the forests and mountains that were blocked out by my shutters and have an urge to share the nicer sides of this planet with the world.
FAQ: A limited list of frequently asked questions
I was born on June 19, 1990. A summer child with the paleness of an Englishman.
What do you do for a living?
Unfortunately, it is not photography or content creation for any of my websites (but with enough support, I could reach that goal). My daytime job is in a small office in the city of Zurich, which I very much enjoy.
Why do you have so many websites?
Originally built using Squarespace, I started with just liamalexcolman.net. As time went on, it got far too crowded for my liking. I decided to remove my photography portfolio and stick it on a separate site. The idea was that this site would be my blog and general playground to test new things. Things started getting a bit out of hand from there. I now also run Lia & Liam, a food and lifestyle blog I created with my better half, and home-assistant-guide.com, on which I write about home automation.
I have recently become the proud owner of a Fujifilm X-T4. I use it for both my photography and videography. You can find a full list of the gear I use
further down
.
Why have an English website?
Because the internet speaks English (and so do I).
I'll admit it, I hate going to the hairdressers. So, whenever I go, I get them cut as short as possible. During the weeks following a fresh buzz, a scar appears on the side of my head. I acquired that during an operation following a broken jaw. That all happened when I fell off my bike and my face cushioned the fall.
Photography gear I use
It appears that I am not the only photographer obsessed with gear. Currently, I'm satisfied with what I've got and am not looking to upgrade any time soon.
FUJIFILM X-T4
Resolution: 26.1 megapixels
Sensor: Backside-illuminated APS-C X-Trans CMOS 4
EVF: 1280 x 960
IBIS: Up to 6.5 stops
Video: 4K/60fps, 10 bit
FUJINON XF16-80MM F4 R OIS WR
Focal length: 16-80 mm
Glas: 16 elements in 12 groups
Aperture value: F4
FUJINON XF10-24MMF4 R OIS
Focal length: 10-24 mm
Glas: 14 elements in 10 groups
Aperture value: F4
DJI MAVIC PRO
Flight time: 27 minutes
Wheight: 734 g
Video: 4K/30fps, 60 Mbps
APUTURE AMARAN AL-F7
Colour rendition: CRI/TLCI 95+
Temperature range: 3200k-9500k
Power: D-Tap, USB Type-C , or Sony NP-F
Read my blog
Featuring built-in storage and two transceivers with microphones, is the RØDE Wireless GO II worth paying an extra $100 for? Read more

Xiaomi's new MI MIX Fold will use the world's first liquid lens. Find out what a liquid lens is and how they could shape the future of smartphones. Read more

In this review I will be taking a look at the Godox LEDP260C, possibly the cheapest decent LED panel video light you can purchase at this moment. Read more