On the one hand working in Lightroom Classic can be an adventure. Seeing your photo change as you move the slider sliders, adjust the curves, and add filters can be quite exhilarating. But, on the other, there are many mundane and monotonous things you'll find yourself doing before and after each edit. That includes things such as backing up your catalog, building previews, and dialing in the right export settings.
It doesn't have to be that way. My goal is to always shorten the time spent doing those kinds of tasks. Today we'll be looking at how you can create export presets so you never have to adjust a setting while exporting again.
How to create export presets in Lightroom Classic
Creating presets is easy. Simply open the export dialogue and enter your desired settings. In this example I'll be creating a preset for Instagram images. These don't have many requirements except for the dimension and file size. So I'll enter those in the appropriate place and leave the rest of the settings as they were. You can of course change any of the settings. I'm also setting these to be saved in a predefined folder on my desktop.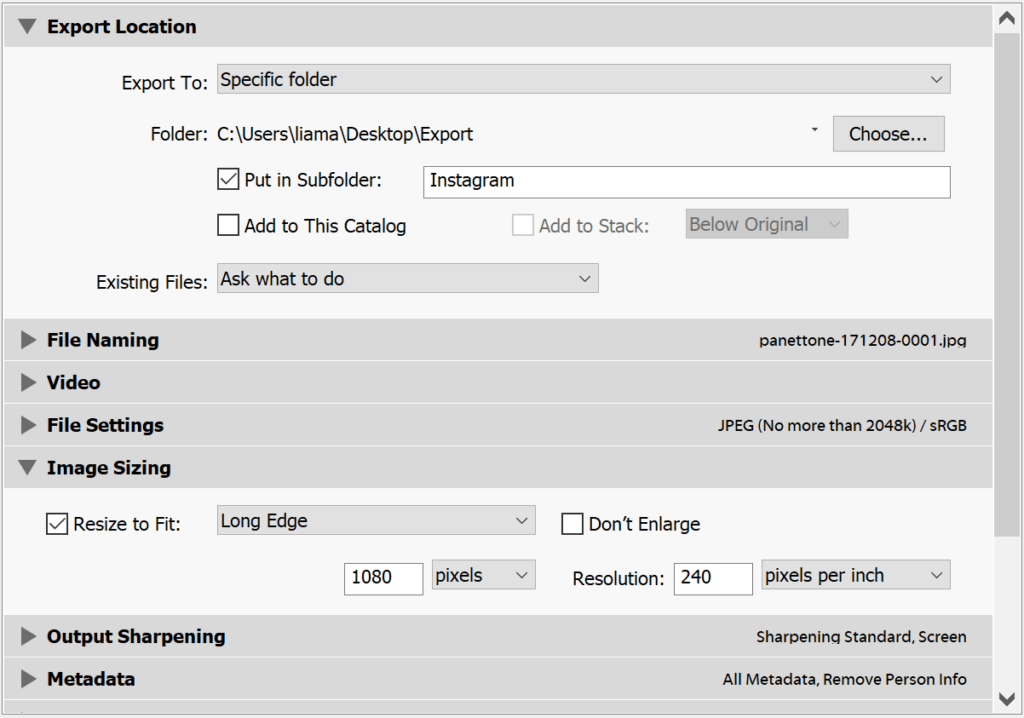 Instead of clicking on Export I'm going to select Add to the left of the window. Lightroom Classic will then prompt me to give this preset a name and select a folder. You could create a new folder if you'd want to organise things differently. I'll just leave my preset in the User Presets folder.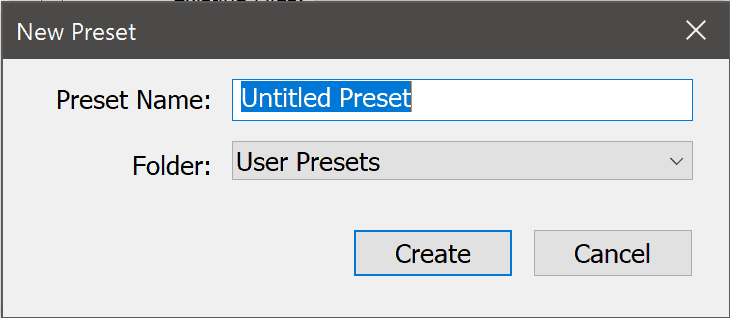 How to use the export preset
To use this export preset I can simply select Export with Preset from the File menu and then select the preset I've just created.
You can also select multiple presets by selecting Export from the File menu and ticking the boxes next to the presets you wish to use. I can see this being handy if you're exporting a photo for multiple sites where each has a different requirement.
If you ever have to change your preset just head in back to the export dialogue. Select the preset so all of the existing settings are loaded. Make your adjustments and right-click on the preset and select Update with Current Settings.