The Zeiss ZX1 is finally up for pre-order. Yes, you read that right, the Zeiss ZX1, which was announced two years ago and subsequently all but forgotten about, will apparently ship sometime in the foreseeable future. Let me tell you why I think the Android-powered Zeiss ZX1 is a terrible idea.
What is the Zeiss ZX1?
The Zeiss ZX1 is a compact 37-megapixel full-frame camera with a fixed 35mm f/2 Zeiss Distagon lens. It sports what I'd call a very minimalist style with only two dials and the shutter release up top and a single button on the back. There's no focusing joystick, no quick menu button, nothing. Just a 4.3″ touchscreen. And that touchscreen is what sets it apart from any other camera on the market. But we'll get to why that is so in a bit.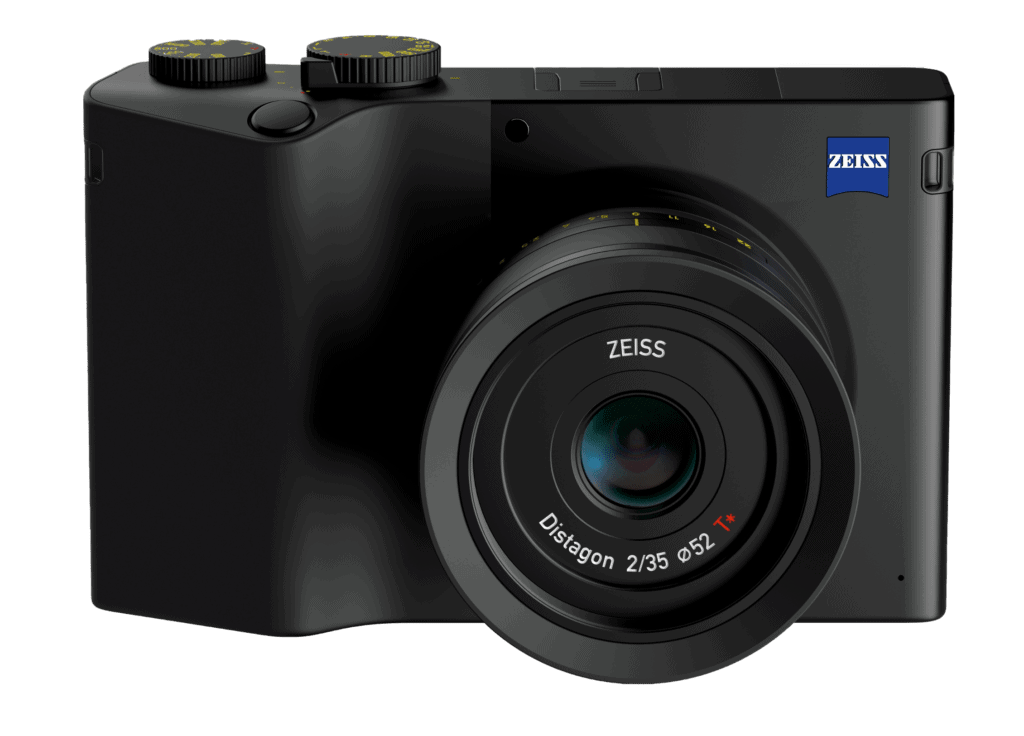 This rather unique camera is the first digital camera that Zeiss will be producing with the company otherwise being known for their optics. They produce what I hear are brilliant lenses and they've lent their name to Nokia and Sony for their smartphone cameras.
Zeiss ZX1 vs. The competition
Zeiss isn't the first company to come up with a high-resolution, full-frame, fixed-lens camera. The Leica Q2 and Sony RX1R II, which incidentally has a Zeiss lens, are both very comparable to the ZX1. One area where both the Sony and unbelievably even the Leica come out on top is… pricing. The Zeiss ZX1 comes in at a whopping $6000. This camera costs $1000 more than a comparable Leica camera.
Zeiss ZX1
Resolution: 37 MP
Sensor: Full-frame
Lens: ZEISS Distagon T* 35mm f/2
Display: 4.3″ TFT LCD, 1280 * 720
Leica Q2
Resolution: 47.3 MP
Sensor: Full-frame
Lens: Leica Summilux 28mm f/1.7 ASPH
Sony Cyber-shot DSC-RX1 RII
Resolution: 42.4MP
Sensor: Full-frame
Lens: ZEISS Sonnar T* 35mm f/2
There is one caveat to the pricing though and it's only fair to mention it. The Zeiss ZX1 does come with 512 GB of onboard storage. Four 128 GB UHS-II cards would cost about $500. Considering that the Zeiss ZX1 only comes in $500 more expensive than the Leica Q2.
What sets the Zeiss ZX1 apart
Here's what Zeiss hopes will set this camera apart not just from the Leica Q2 but every other camera on the market: This camera runs Android. And Adobe Lightroom will come preinstalled on top of it. Zeiss is hoping that photographers will be able to use this camera for their whole workflow. You'll obviously capture photos on the camera, then edit them in Lightroom, and share them by connecting to a WiFi network. Sounds great, doesn't it? Well, let's talk about that.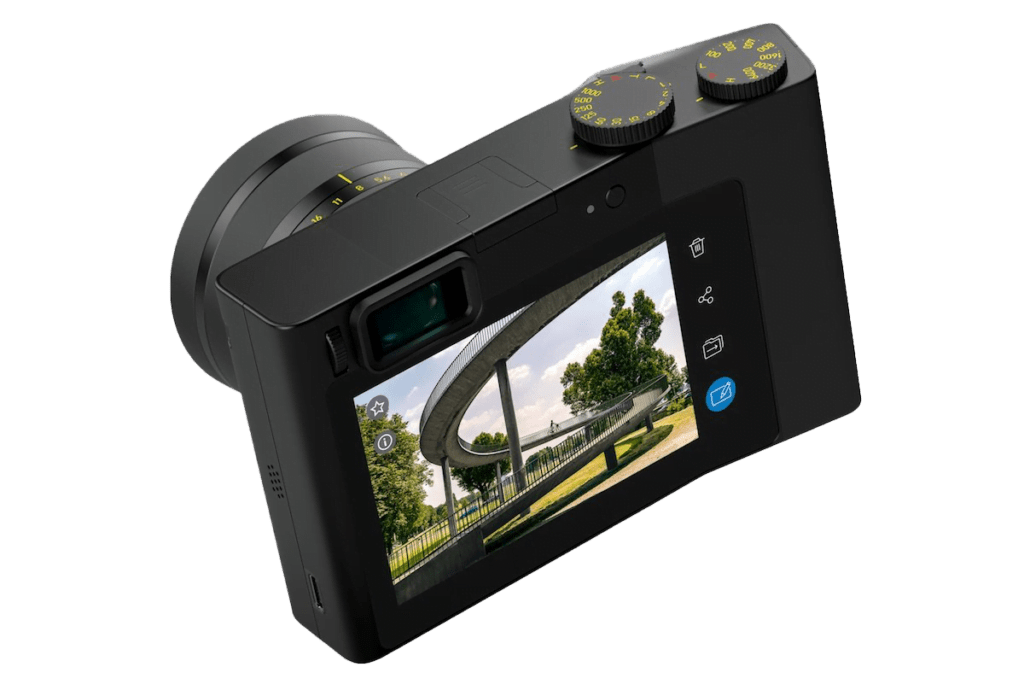 Is there a Play Store or not?
Being powered by Android means that you have access to millions of apps and could potentially even play games on your camera, right? Yes… but there is a but and it's a big one. You see, smartphones that run Android generally don't just run Android. Android itself is a mobile operating system based on a modified version of the Linux kernel and other open-source software. You could download Android and build your own phone, tablet, or even camera using Android as the operating system. But you'd soon find out that something was missing.
What isn't automatically a part of Android are the Google Play Services. The Google Play Services include a bunch of APIs which are required for many apps to run and more importantly also include the Google Play Store. Without the Google Play Services you don't have access to the Play Store.
Manufacturers have to pay a licence fee to install these services on their smartphones. And I'm not sure if the Zeiss ZX1 will come with the Google Play Services or not. Nowhere do they mention access to an app store or the ability to download Instagram, Facebook, or Twitter. And they keep mentioning that Lightroom comes preinstalled which leads me to believe that it might possibly not have an app store. Because if it did, you could just download Lightroom.
You might be thinking that this is not a bad thing. After all, Lightroom is preinstalled and that might be all you need. But if it really is the case that the Play Store won't be part of this camera I'd be concerned about updates. Specifically, how Lightroom will be updated and whether it will be on par to the version available on the store.
But then again they might have just neglected to mention that you can download extra apps from the Play Store. What do I know? But luckily for me, that is only one of the many issues I have with this camera.
How old is the Zeiss ZX1 hardware?
The Zeiss ZX1 was announced two years ago. Have the internals been updated in the meantime or will it run two-year-old hardware on release? Zeiss has once again been very coy on the internals of this camera.
Your "normal" camera wouldn't have the power to run the Android operating system. Android smartphones are mostly powered by Qualcomm Snapdragon SOCs. My OnePlus phone, which is around two-and-a-half years old, has what was at the time the top of the line chip in it. Judging by the heat it produces when editing photos, it's safe to assume that Lightroom doesn't go easy on it.
Have a look at this clip posted on the Zeiss YouTube channel. At around 1:45 you can see the person in the video operating the camera. Just look at how slowly the camera reacts to the swiping and how choppy it looks when a photo is opened. That's just viewing a photo, not editing it.
To be fair, that video was posted two years ago but it is uploaded to the official Zeiss YouTube channel so it's basically an ad for the camera. Let's hope things are a bit more optimised and responsive when the Zeiss ZX1 actually ships.
A screen for ants
At 4.3″ it's fair to say that by today's smartphone standards the Zeiss ZX1's screen is tiny. The last iPhones to have screens that size were the iPhone 5S and 5C from 2013. Those were actually a smidgen smaller at just 4″ but ever since then, they've been at least 4.7″ in size. And nowadays most phones are around 6″. Mine is that size and I find editing photos on it a frustrating experience. I can only imagine how bad things would be on a screen almost 2″ smaller.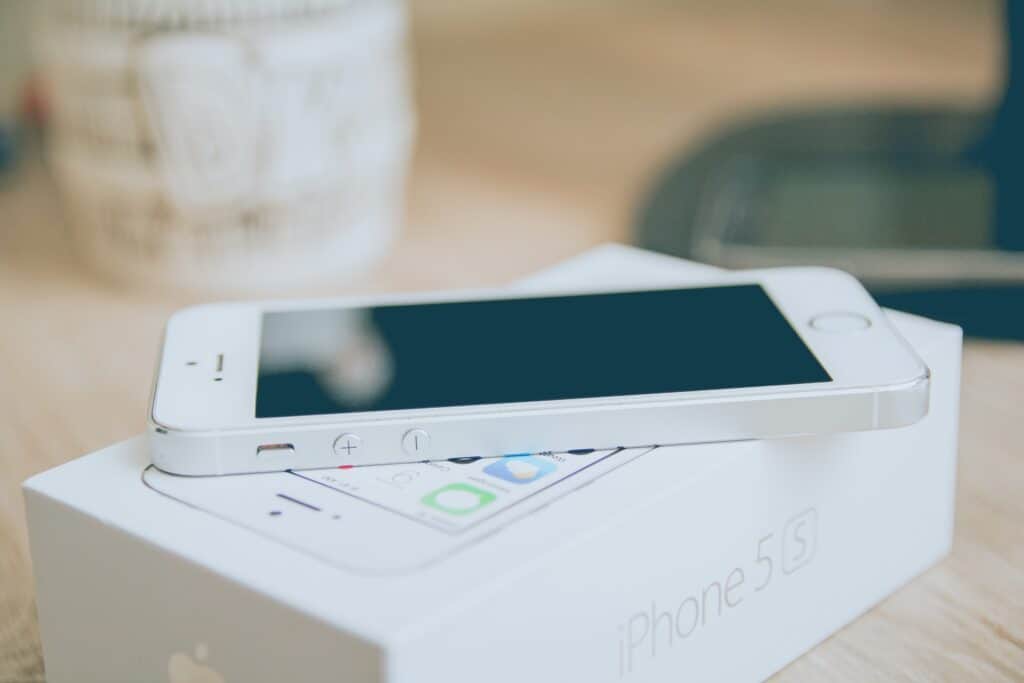 If you've already got your phone on you which has a bigger screen than the camera and might be more powerful, why would you edit on the camera and not just copy the image across?
Here's another idea. Why not buy the Leica or Sony I mentioned earlier, take the difference in price, spend it on an iPad with a comparatively massive screen and edit your photos on that? Am I crazy for suggesting that that might be the better deal?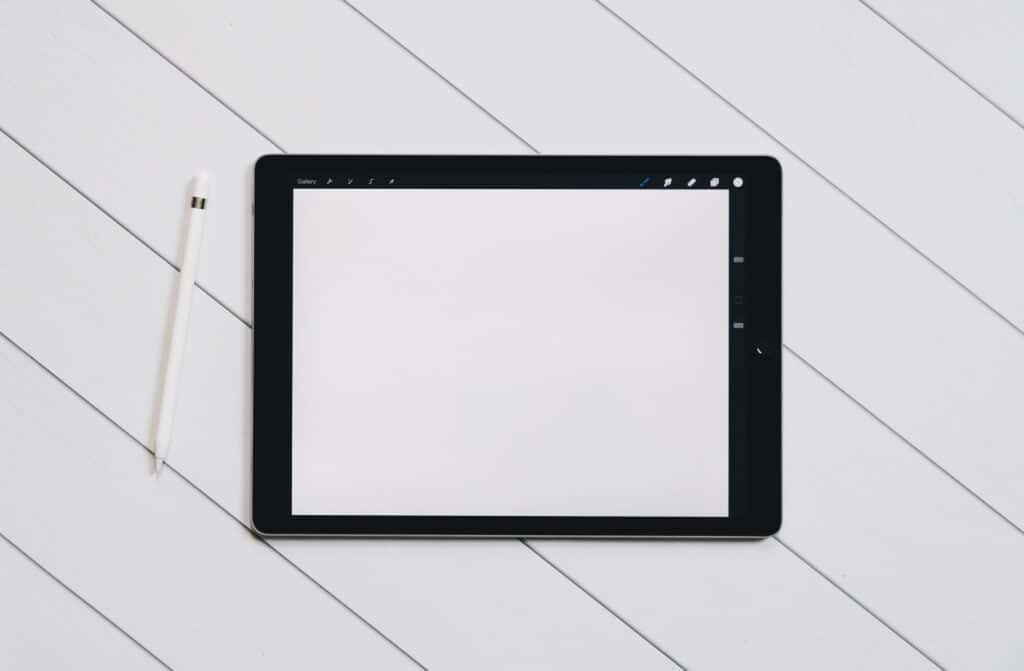 What size battery is in the Zeiss ZX?
Speaking of things that might be too small, Zeiss has given us exactly zero information on the battery capacity of the ZX1. My Fujifilm X-T4 has a battery with a 2200mAh capacity and that will get me through a day of very heavy use. My OnePlus 6 has a 3300mAh capacity battery which on a normal day will last me until I turn the lights off.
But if I were to heavily use the camera on my phone and keep the screen on for extended periods (for example when editing photos) it wouldn't last until lunchtime. Now imagine a similarly sized battery having to power a massive full-frame sensor. Zeiss better have a few tricks up their sleeve.
Android on a camera
Android isn't made for cameras. It never has been and, almost certainly, never will be. Actually, that's a lie. Android was at first intended to be an operating system for cameras but then pivoted to smartphones. But there was never an Android for cameras released. Let's say no usable version of Android has ever been made for cameras.
Let's face it, cameras are used differently than smartphones. A smartphone generally doesn't get turned off and when it does, it takes quite a while to boot up. Android is made to be kept in standby mode. When you hit that power button you expect the screen to instantly light up. The trade-off is of course battery life.
When I'm using my camera and I see that I've only got 20% left I'll turn it off and I'll expect it to still have 20% next time I turn it on. On my Android phone, I know that won't be the case because it is left in standby mode. Either Zeiss has figured out a way to boot Android in a very short amount of time or the ZX1 will be in standby and slowly draining that battery at all times.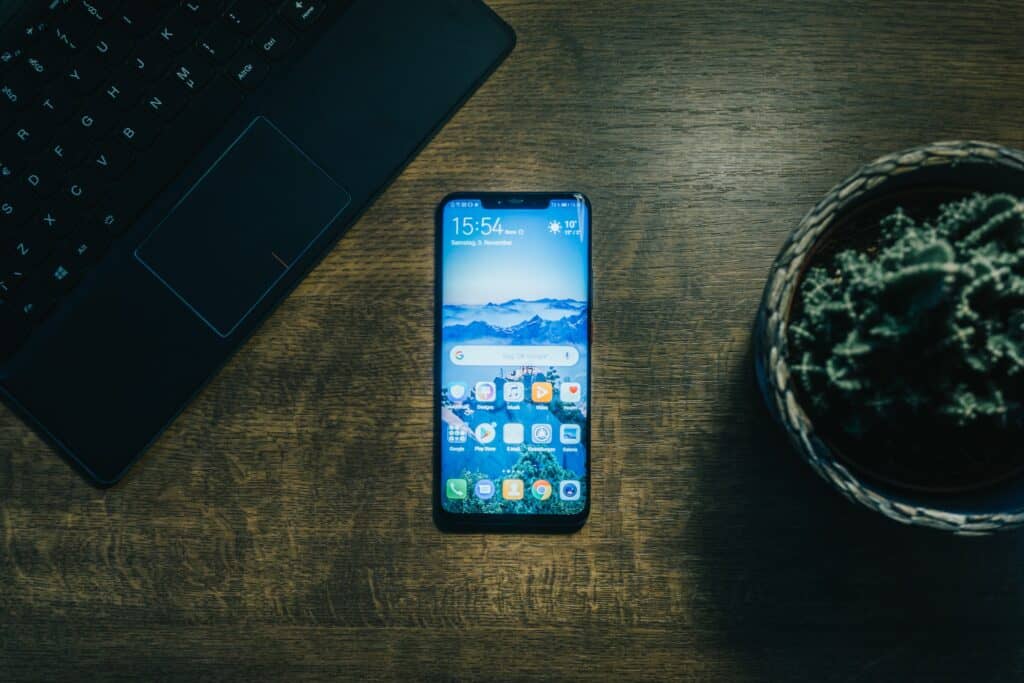 There's a good reason why cameras only have a very basic operating system. It allows the camera to be powered by a very efficient processor and it can boot in seconds. And although I've been using Android phones for many years now I'll be the first to admit that Android isn't perfect. One thing that comes to mind is security. Will this camera be updated with the latest patches or do we have to worry about vulnerabilities?
And sometimes Android will just act up. It has gotten a lot better over the years but now and again something will start acting up and drain the battery in an hour or so. Imagine hiking for half a day only to notice that your camera is out of juice once you've reached your destination. For me, a camera's operating system has to be rock solid and reliable.
It's been tried before
There are two other examples of cameras running Android I could find. The most recent is the Yongnuo YN450. Linus Tech Tips have a video on that thing and it not only is a bad camera but also a really bad Android device.
The second is the Samsung Galaxy NX which took an NX camera (remember those?) and mashed a Galaxy phone on to the back of it. At the time some suggested it might be the future of photography. But in the end we all know what happened to Samsung's camera business.
The Zeiss ZX1 isn't impressive
And finally, some of the camera's specs just aren't all too impressive. The back screen is only 720p and an LCD, not an OLED panel and it can only shoot at up to 3 FPS. Sony had that beat with the RX1 RII, which was released a few years ago.
Is the Zeiss ZX1 a subscription camera?
An additional thought I had which is thus far unconfirmed is whether you will have to pay a monthly subscription fee for the Lightroom app on the Zeiss ZX1. Could the Zeiss ZX1 be the first subscription camera? I know I'd expect the full functionality if I was paying $6000 for the camera. But then again, those that can afford the camera can probably afford the Lightroom subscription. I'd still be annoyed though.