Apple has just announced its first three devices running on Apple Silicon. The numbers they are touting sound pretty amazing. So, should you, someone who uses creative applications for video and photo editing, go out and buy a new MacBook Air/Pro or Mac mini as soon as they launch? Let's have a frank discussion about the Apple M1.
The short answer to the opening question is a definite no. The long answer also boils down to what is a solid no with a few very rare exceptions. But I'll tell you why that is. And let's be honest here, in the end, it's up to you what you do with your money. I'm not going to tell you what to do. But I will give you some food for thought and tell you why I think you should be holding off buying any Mac, be it one of the Apple Silicon devices or an existing Intel product at this very moment.
Never buy a 1st generation Product
There's a simple rule when it comes to tech devices: You never buy a first-generation product. Remember Google Glas? The Amazon Fire Phone? The GoPro Karma? The Microsoft Surface with Windows RT? Or, Windows RT for that matter? They were all hyped up before launch and then failed to deliver.
The same goes for the new MacBook Air, MacBook Pro and Mac mini featuring the Apple M1. I'm not saying that they are doomed to fail. Apple Silicon will be what powers Macs at least for the foreseeable future. There's no way Apple will return to Intel and their failings any time soon. But even though Apple does generally ship very high-quality products some of its current bestsellers had a rocky start to life at best.
The Apple iPad took a generation to mature
The very first iPad was released in April 2010 with a single-core 1 GHz ARM Cortex-A8. It ended up being supported for just over two years. The last update it received was iOS 5.1.1, released May 7, 2012. That's almost as bad as some Android phones.
The iPad 2 was released less than a year later and with it, Apple managed to iron out many of the kinks the first generation iPad brought with it. At its heart was a 1 GHz dual-core ARM Cortex-A9 CPU. The second generation also received updates for five and a half years.
Remember Apple Watch Series 0?
The same pattern emerged a few years later with the Apple Watch. The Series 0 just wasn't that good of a smartwatch and was missing some essential features such as GPS. And once again, when compared to the subsequent models, the support for it came to an end much earlier.
Apple Watch Series 1 and Series 2 featured a dual-core instead of a single-core CPU which was said to be about 50% faster. Apple Watch Series 2 also introduced GPS and the fitness aspect of the Apple Watch is now one of its best features.
Wait for independent reviews
For all I know, the new Macs might be a hit and the first generation of devices might be amazing. But if I were interested in buying one the very least I'd do is wait until independent reviewers have had them in their hands for a couple of months at least. Apple does make some very bold claims and I'd like to see them verified.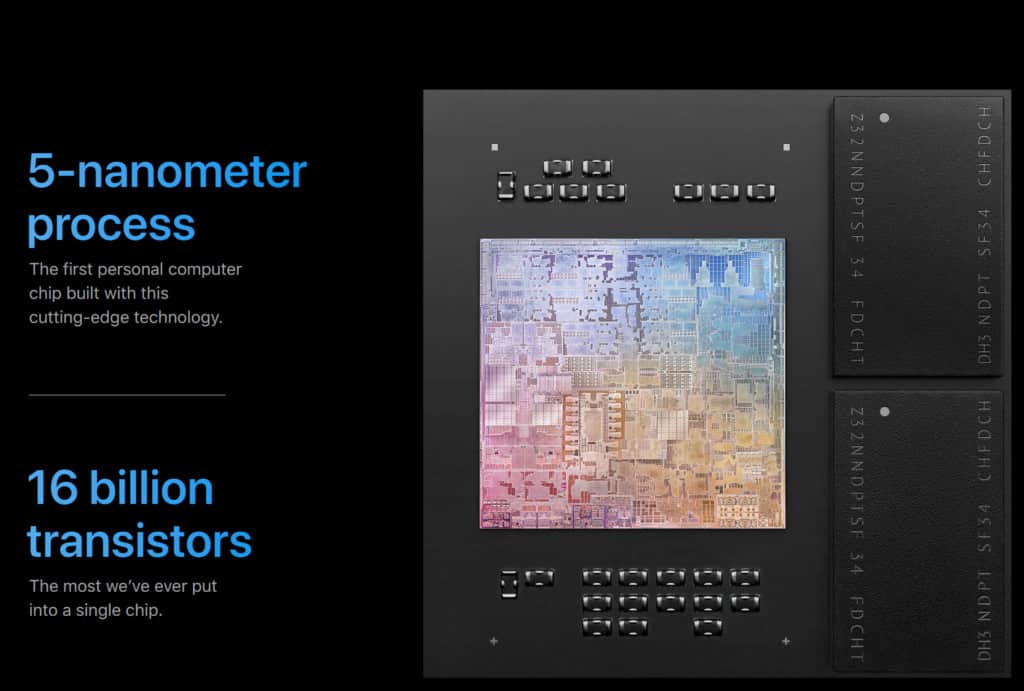 For example, Apple claims that you can edit multiple streams of 4K video on the new Macbook Air. While that does sound impressive, how many customers are going to be editing on a ProRes timeline? I'd be more interested in how well it handles the H.264 or H.265 codecs. Because if you use anything other than a cinema camera or an external recorder that is most likely what you will be working with.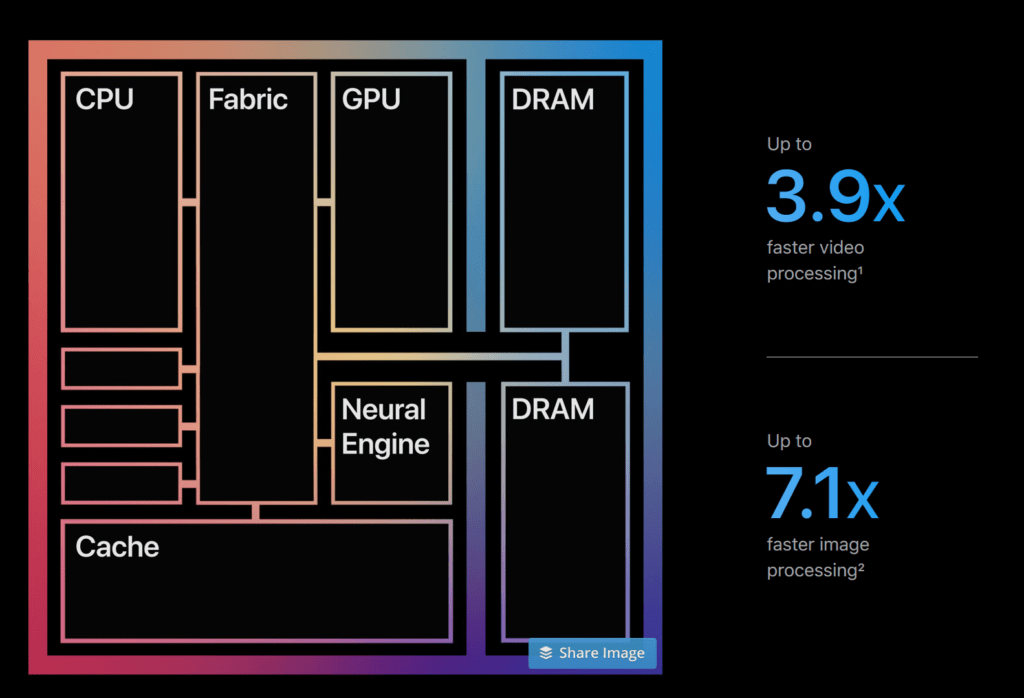 Saying a CPU is three times faster than the previous generation is about as vague as it gets. What metric are you using to determine how fast each CPU is, Apple? According to UserBenchmark Intel CPUs are still ahead of AMD, which just isn't true. But depending on how you twist and turn the results you can make them appear to be the better choice. I'm not saying that Apple is cheating or manipulating the results in any way but there needs to be some more info on how they got to these results. And if Apple won't tell us, third party reviewers will.
No Creative Cloud on M1
There are other reasons you might want to wait until at least next year before making any purchase. If you use anything other than Apple's creative applications you will most likely be disappointed by the performance at launch. Although Adobe has announced that Lightroom will be launched later this month, Photoshop, Premiere Pro, After Effects, and Davinci Resolve all won't be running natively on the Apple M1 CPU.
Adobe has announced that their Creative Cloud applications will launch early next year. And once they do we will have a fair comparison between the Apple Silicon and Intel MacBooks.
Rosetta 2 isn't a long-term solution
It is true that Apple has developed an emulation layer called Rosetta 2 which will allow you to run x86 applications before they've been ported to run on Apple Silicon. But emulating any piece of software will never be as smooth as running it natively because the emulation layer has to translate commands sent by the software into commands the ARM CPU can understand and then send the CPU's "answer" back to the software.
As the name Rosetta 2 suggests, this isn't the first time Apple has needed such an emulation layer. When they originally made the switch from PowerPC to Intel CPUs they used Rosetta for the same function. And at the time certain PowerPC applications were running at half their native speed on the Intel systems. It's safe to assume that Rosetta 2 will be much more efficient, after all, Apple has evolved into a behemoth of a company, but there will always be a hit to performance.
Lightroom Classic on Apple Silicon
Adobe has announced that Lightroom will be available for Macs running Apple Silicon in December. The speed at which they've been able to make it work makes perfect sense considering there already is a Lightroom app for the iPad. I'm assuming porting it to the macOS for Apple Silicon won't be a very difficult task. Keep in mind that this will be the new Lightroom and not Lightroom Classic.
I mention this because a while back I released a video in which I compared the two applications and in that video, I said that my gut is telling that Adobe will at some point in the not too distant future try to replace Lightroom Classic with Lightroom. My gut is once again telling me that Adobe will likely use this transition as a testing ground and it might push them in one or the other direction.
As things stand and at least until next year, owners of the new Macs with Apple Silicon will only be able to run Lightroom natively. If Adobe were to see a sudden uptick in users of Lightroom they might be willing to slow down the development of Lightroom Classic even more and move developers from the old application to the new one.
If you use Lightroom Classic and you're interested in one of these new Macs please make sure you make your voice heard in the Adobe forums. Adobe has announced that Lightroom Classic will support Apple Silicon but the release date is scheduled for "next year".
No eGPU on Apple Silicon
If you've bought yourself an expensive Thunderbolt eGPU enclosure and a GPU to go with it you won't be able to use it on Macs running Apple Silicon. The Apple M1 chip will have a good integrated GPU, or so Apple claims, but it will never compete with a dedicated GPU. Even the best iGPU will never be able to match anything like the NVIDIA RTX 30 or Radeon RX 6000 series.
No more hardware upgrades
Also, keep in mind that Apple is taking a very iPhone-esque approach to upgrades. Which means you can't upgrade anything. Not the RAM, not the SSD, nothing. Even with the Mac mini what you buy is all you'll ever have. And you can bet your house on the fact that Apple will make these new devices much more difficult to repair. Just take a look at what they did to the latest iPhones. And yet, they claim to care about the environment.
To buy or not to buy Apple Silicon
What if you've got a dying Macbook on your hands and you need a new laptop ASAP and it has to be a Mac? Well, you're in a bit of a pickle, to be honest. Because if you ask me, now is the worst time to buy a Mac.
You won't want to buy an Intel laptop because who knows how long and well those will be supported and you won't want to buy an ARM laptop for all the reasons stated in this article. If you're a hardcore user of Apple apps and iPad or iPhone apps in general then sure, go for it. You will most likely not be disappointed by these new MacBooks. If you've used the latest iPad then that is basically what you're getting plus a bit of extra power. Except it's running macOS and not iPadOS.
If you've got a current Macbook or any other Mac that is doing its job fine then just wait it out. Wait for the in-depth reviews or even better, wait for a second generation. Apple will support Intel for at least a couple more years and you most likely won't be able to benefit from all of the advantages the Apple Silicon gives you for some time yet.
MacBook Air
SoC: Apple M1
Battery life: Up to 18 hours
Memory: 8GB (unified)
SSD: 256/512 GB
MacBook Pro
SoC: Apple M1
Battery life: Up to 20 hours
Memory: 8GB (unified)
SSD: 256/512 GB
Mac Mini
SoC: Apple M1
Memory: 8GB (unified)
SSD: 256/512 GB