Adobe has just released Lightroom Classic version 10. I'm well aware that version numbers don't mean all too much when dealing with subscription applications because features get released as soon as they're ready for the masses and aren't held back for a paid upgrade just as they used to be with Lightroom Classic back when it was still called Photoshop Lightroom. And of course, different companies and even different teams within the same company handle version numbers very differently.
But Lightroom Classic has been around for around 13 years now so a jump from version 9.X to version 10.0 should be a major release with loads of new features. And in all honesty, I'm a bit disappointed with what we've gotten. Let's talk about the new Lightroom Classic version 10.
Changes to the Develop Module
We shall first take a look at the more interesting changes first. I'm talking about the features you will actually use when editing and organising your photographs in Lightroom Classic. Because after all, that is what Lightroom Classic exists for. Listing these won't take all too long as there are only two new features that do that in version 10.
One of those features was already announced a couple of weeks ago. That's not to say that there hasn't been work done behind the scenes (more on that later). It's just that one might expect a bit more on the frontend from a major release.
Colour grading in Lightroom Classic
The new feature we've known about is also the only one which might change the way you edit your photos in Lightroom Classic. It is, of course, the new Colour Grading panel. Colour Grading replaces Split Toning and provides more control to adjust colours in your image. The Colour Grading panel provides powerful colour controls for midtones, highlights, and shadows. There is also a Global Control that will adjust the overall colour of your image.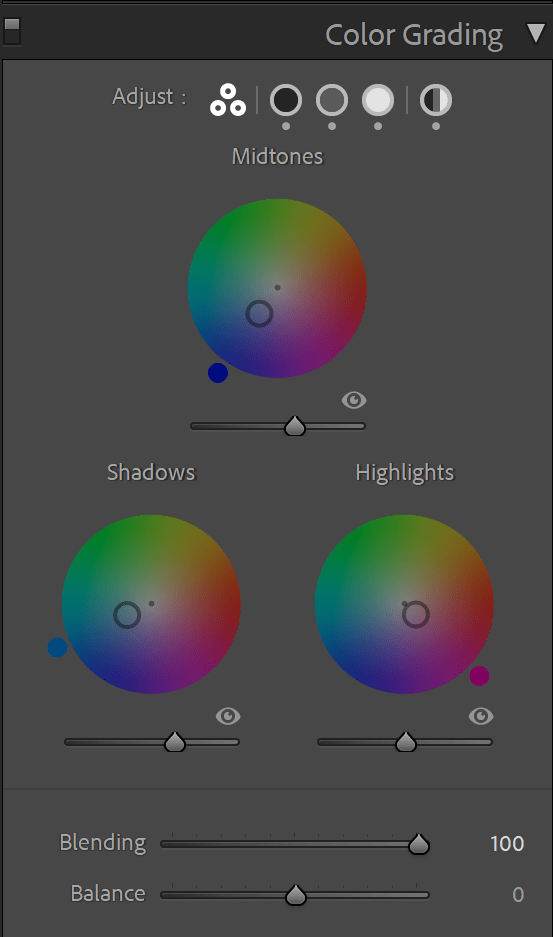 Scrubby Zoom
The next change which might come in handy is that they've finally enabled Scrubby Zoom. If you don't use Photoshop all too often you might not be familiar with this feature. Whenever you have an image open you can press Shift on your keyboard and gradually zoom in and out using your mouse. It's something that should have been implemented a long time ago but I'm still glad it's finally here.
Smaller changes in Lightroom Classic version 10
With those two features out of the way, we've just about covered everything new on the frontend of Lightroom Classic. Other things that were added in this version are tethered live view for Canon cameras and the usual support for the latest cameras and lenses. Lightroom Classic does now support the Fuji X-S10, the Panasonic S5, the Sony A7C, and the Sony A7s III. Unfortunately for any Fujifilm photographers, Lightroom Classic hasn't changed the way it loads X-Trans files in any way. For the best results, we're still reliant on either enhanced details or Iridient X-transformer.
Performance improvements?
On to the biggest bugbear of any Lightroom Classic user: performance. Adobe does say that they've once again improved performance specifically when scrolling in folders and collections. That might be the case. I do have to admit that I don't have both versions installed right now but I wouldn't necessarily say that the new version feels much quicker. It definitely still feels slower than it actually should be based on the specs of my PC. And Lightroom Classic still starts stuttering despite my system having plenty of free resources.
There is this theory going around that Lightroom Classic is built on top of a load of legacy code and would require a complete rewrite to take full advantage of modern systems which have loads of memory and many cores along with powerful GPUs. And I'm starting to believe that that might just be true. With every update, it is claimed that they've made Lightroom Classic faster and more responsive. But I've never has an update made me say "wow, this really is a lot faster". It's good to see that Lightroom Classic is getting new features but I do fear that it will be slowly phased out in favour of the new Lightroom at some point in the future.
GPU acceleration
However, a performance improvement which will not go unnoticed is the update to linear and radial gradients, the brush tool, and the adjustment of multiple sliders for local corrections. These are now all GPU accelerated. If you've got a decent GPU and GPU acceleration is enabled you should be seeing a noticeable improvement. It's good to see Adobe further working on GPU acceleration. Because Lightroom Classic definitely has room for improvement in that area. But despite these options now have been added there is still loads more a GPU could do for Lightroom Classic.
Summary
That is pretty much all there is to Lightroom Classic version 10. There is really nothing more worthy of note. It's an okay update if you ask me. I was hoping for more but I'll take what I get.
Good news for the future of Lightroom Classic
I could end this article at that but I do want to finish it off on a positive note. And just coincidentally I do have some rather interesting news. This is coming from the Director of Product Management responsible for Lightroom at Adobe. In a Reddit thread, they confirmed that the developers at Adobe are working on better multicore support, allowing Lightroom Classic to take advantage of available RAM, and GPU acceleration for exports.