If you know me you should know that I like talking about cameras. More often than not you'll find me complaining about things I don't like but today, for a change, I'll be taking a look at a camera that actually intrigues me.
I don't actually own it and I'm not passing this off as a review but I'm still entitled to my own opinion. Everything I know about this camera is based on what the manufacturer has released and reviews I've watched and read. Let's talk about the DJI Pocket 2.
That name though
I never actually said I wouldn't do any complaining at all so I'm just quickly going to talk about the naming. There never was a DJI Pocket 1 or DJI Pocket. There was a DJI Osmo Pocket but this is the first camera from DJI with the name Pocket. It should be the DJI Pocket or DJI Osmo Pocket 2 and not the DJI Pocket 2. Things like that annoy me for no reason whatsoever.
Who was the Osmo Pocket for?
At launch, the original DJI Osmo Pocket was quite warmly received by a number of YouTubers I follow. It was basically the camera and gimbal from the original DJI Mavic attached to a little handle. And DJI certainly knows how to make a good gimbal and their cameras are usually pretty decent. I'm more than happy with my Mavic still today. And the DJI Osmo Pocket was what it promised to be, a camera capable of capturing good looking-footage on a fantastic gimbal.
But as time went on I got the impression that not just YouTubers but just generally consumers didn't quite know where this camera fit in. It wasn't a replacement for a GoPro as it isn't built to last in extreme conditions and the gimbal struggles with rapid movements. It wasn't a vlogging camera because the lens was too narrow and all you could fit into the frame was your face. And it didn't replace a smartphone because those have pretty decent OIS and possibly even better cameras than the DJI Osmo Pocket. I personally only ever saw one single DJI Osmo Pocket in the wild. Unfortunately, that was during a race so I couldn't really stop and ask to play around with it.
It appears to have ended up being more or less a b roll camera for many amateur productions. I'd still take one now for time-lapses and the following capabilities. I can also imagine it being pretty decent at filming hikes and travel videos. But I don't really see any other use cases for the Osmo Pocket. I definitely don't see why the average consumer would buy one when they've already got an iPhone, Galaxy S, or Pixel.
The DJI Pocket is a vlogging camera
The new DJI Pocket 2 is, in my own opinion, everything the original Osmo Pocket should have been. And DJI seems to have figured out who they want to target with this camera: vloggers. And people who generally like to film their own face.
At about the full-frame equivalent of 20 mm the DJI Pocket 2 has got a greater field of view compared to the 26 mm of the DJI Osmo Pocket. It's also got a slightly larger sensor and wider aperture of f/1.8 which should give you a bit of background separation.
Sadly, the DJI Pocket 2 doesn't have the one-inch sensor found in the DJI Mavic 2 Pro, which is what I was hoping for, but instead uses the 1/1.7 inch Sony IMX686 sensor. For comparison, that sensor is found in the Asus ZenFone 7 and Xiaomi Mi Note 10 Lite. It's very much a smartphone sensor.
Just as its predecessor, the DJI Pocket 2 records at up to 4K/60 at a bitrate of 100 Mbps. And it has gotten better at slow-motion. It will also support HDR recording but we don't know what that looks like because DJI is only adding that feature via a firmware update, it won't be there at launch.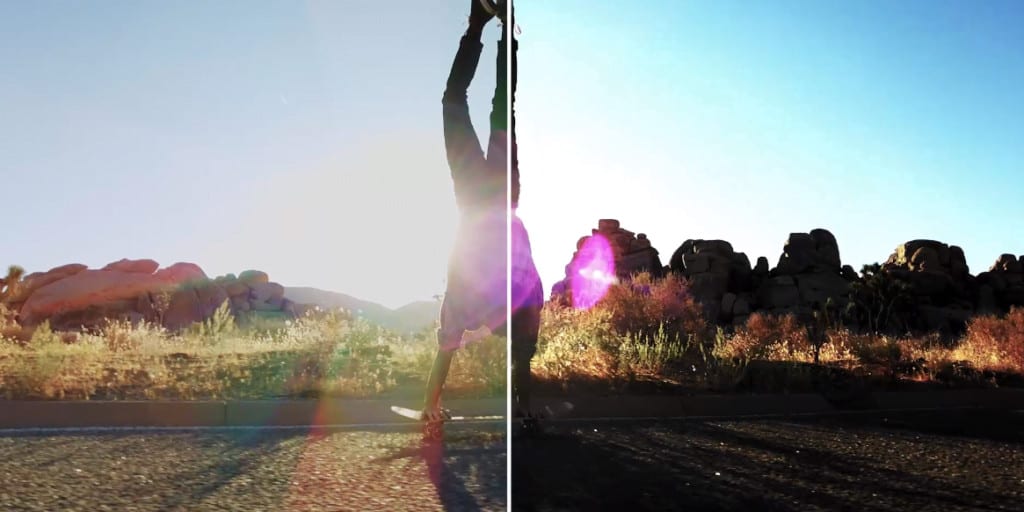 More microphones in the DJI Pocket 2
Good video isn't all that is needed on a decent vlogging camera. The good news is that DJI has added not one but two extra microphones to the DJI Pocket 2, which brings it to a total of four. More microphones mean that the audio recording can be directed to where the camera is facing. Wind reduction also looks to be greatly improved.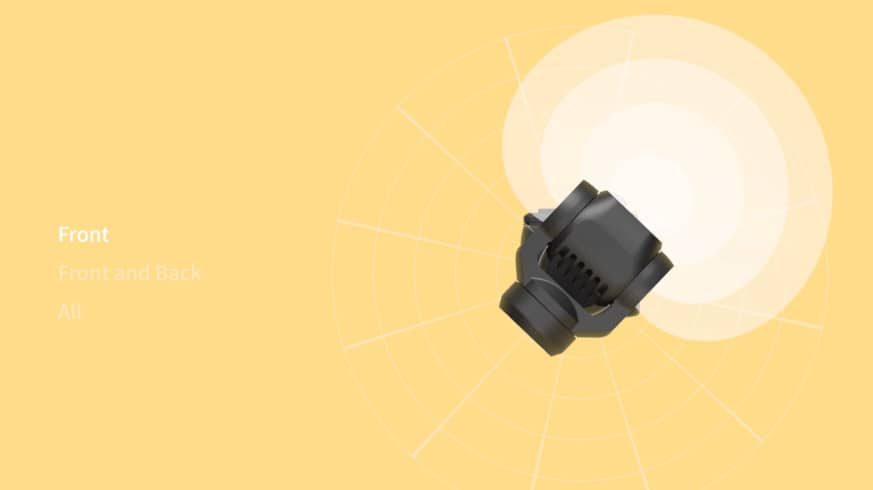 And the good news just keeps coming. The awkward scroll wheel controller from the Osmo Pocket has been replaced with a proper joystick on the DJI Pocket 2. Which is the only way a gimbal should ever be controlled.
DJI Pocket 2 In summary
Better lens, better audio, and better controls. That pretty much sums up the DJI Pocket 2. Would I like to have a play with one? I certainly would. But unfortunately, DJI doesn't seem willing to give out freebies to channels with only 250 odd subscribers.
DJI Osmo Pocket
Sensor: 1/2.3 inch
FOV: 80°
Video: 4K/60Fps, 100 Mbps
DJI Osmo Pocket
Sensor: 1/1.7 inch
FOV: 20 mm equivalent
Video: 4K/60Fps, 100 Mbps
The DJI Pocket 2 is a $500 camera
DJI sells the DJI Pocket 2 for $349 which seems reasonable for what you're getting. But an extra $150 get you everything included in the base package plus a wide-angle lens, a wireless microphone with a mouse-sized dead cat, the Do-It-All handle, and a micro tripod.
And I'd suggest you only consider the more expensive option. I get the impression that the base option is only there to make the more expensive option seem reasonable. Even if you go with the cheaper option you'll probably want to pick up the Do-It-All handle for $99. Without that handle, you do not get WiFi or Bluetooth connectivity. Which for me is a must-have for this type of device. The handle also adds a 3.5 mm mic jack for which you'd otherwise have to buy a $40 USB-C adapter.
The wide-angle lens further increases the field of view of the DJI Pocket 2 to 110° or about 15 mm full-frame equivalent without any distortion. And it's mounted using magnets.
I wouldn't call the Pocket 2 a $349 camera. It's a $500 camera which does bring it a bit closer to smartphones in terms of pricing.
A few words of warning
There's one final problem I have with DJI products in general. And the issue is that their accessories are often only built to work with one device. For example, when I bought my first drone which was the original DJI Phantom 4 Pro it came with an optional controller with a built-in display. And that controller was only ever compatible with the Phantom 4 Pro. If I had kept that drone and then moved on to the Mavic I wouldn't have been able to use the controller with the screen with my new drone. A similar situation presented itself with the DJI Goggles which are no longer compatible with the DJI Mavic Air 2 but were compatible with the Mavic Pro 2. But the Pro controller is compatible with both. It can be a bit confusing at times.
Why do I mention all of this? Because the Pocket 2's do-it-all handle is compatible with one single wireless microphone made by DJI. Personally, I'd like to know whether that microphone and do-it-all handle will be compatible with future models too.
But credit is given where credit is due and many of the accessories built for the Osmo Pocket are also compatible with the DJI Pocket 2. Maybe DJI is making the accessories compatible between the different generations. I'd still like them to come out and explicitly state that the microphone is a new standard for all upcoming DJI Pocket revisions and for them to maybe integrate it with a future Osmo Mobile too.
Will I be purchasing a DJI Pocket 2?
The title of this video pretty much sums up my feelings on the new DJI Pocket 2. It is everything the original Osmo Pocket should have been. It sure does look like a fun device to work with and I'd love to have one myself but I have kids to feed.
I still don't really see why anyone who isn't interested in vlogging or editing their own videos would want to get a DJI Pocket 2. The truth is that every camera that isn't attached to a smartphone is pretty much a niche product by now. But DJI does appear to have at least made it a lot more attractive to the crowd they're aiming it at.